Prosoft Web Company
Business, regard to social / The Go-Giver
Give more

get more

/create jobs and careers
provide value to society with balancing life and work.

Pro Soft Web Co., Ltd. is a place to create jobs for many disadvantaged provinces. We expect the site development work from around the country to be creative by the people of Chiang Mai. The people of Doi come to work together. They will be trained to create computer skills. Communication skills Working with others, we will complement your skills, knowledge and life skills.

We are a part of delivering good products and services to our customers. Return to society We want to create several jobs here. The success of the children comes with non-stop business development. We have extended

Give more
get more
Prosoft Web is based on the core of doing business.
Give more

get more

(The Go-Giver) we always think that all things do, whether our products and services will create A lot of benefits to others.

Society will benefit from what we do, we will not be tiring, no matter how much of the obstacles are faced because we have been happy When we "give" Profit, not everything of the business. Contribute to society is important to every business should take into account that Prosoft Web is a place to create a career for people who want a lot of opportunities.

From the beginning of Prosoft. In the software business for 25 years, our customers want us to develop the site. But we have restrictions on how much an employee to work for our customers, we always think that developing a website it must be done in Bangkok only. The provinces did the same?. They are working at home, not to overcrowding in the capital. That is the question we always think we can work as an IT Outsourcing company at a lower cost. IT and E-Marketing flow from Bangkok to Chiang Mai. And from abroad to Chiang Mai Likewise, when Prosoft Web better, faster, cheaper, it is the customer's needs. Development of the website will be hiring Outsource from Bangkok to Chiang Mai is certainly And it will be a national IT Outsource in the near future.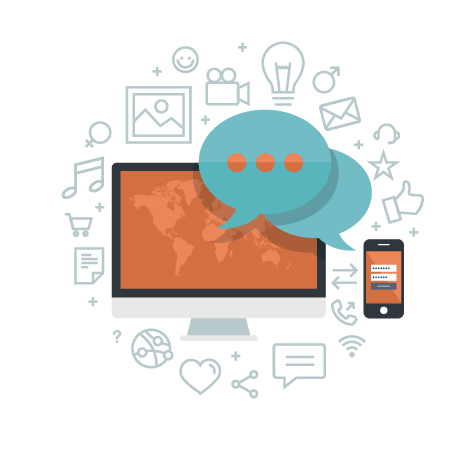 SoGoodWeb

a smart Ready website

To have good website quality SoGoodWeb be able to respond quickly to your needs beautifully. Fair Price standards
Why have to be
SoGoodWeb
Our software services, website, and IT services have long experience and are trusted by customers all over the country from the experience. The idea of developing a successful Web service SoGoodWeb.com to accommodate customers who want to have their own website easily. No hassle.
Pro Soft web has begun to develop a ready-made SoGoodWeb to meet the needs of such customers. We choose Chiang Mai as a production source. Because Chiang Mai is a Creative City full of creative people, imagination. Inspired by the art of culture, it is built with Prosoft Web, creating a new office in Chiang Mai that can accommodate more than 350 employees, giving us a huge advantage of cost. Because we don't have to pay for the rent in Bangkok, hedge deal much less. Make your customers benefit from "fast-paced" Because people here are quite high in art, the results are highly satisfactory.
Be cheap, fast and well

here with the answer

SoGoodWeb is a master of service "fast-paced" Customer service requirements, services, websites, and supplements It is located on a speed full of efficiency, so customers can be assured that SoGoodWeb is a new choice for all customers who want to modify their marketing patterns to step into the online market. Currently accepted in conjunction with international equivalent quality
SoGoodWeb

How does SoGoodWeb ready-made website differ from the other websites?
1. The product has a wide choice of templates for customers to cover all categories of goods and services.
Customers can choose according to your needs in a variety of Package
Customers can choose according to the specific features of the preferred self (D.I.Y)
Have a service Template Free Free trial for template service.
2. Service
Provides comprehensive services on the entire website segment to form a

"One Stop Service"

Ready for you. Our Customer Support service to guide you your online marketing plan to people who are interested in training courses for operators interested in a variety of disciplines, such as self-creation, online marketing sales, advertising, image retouching, and so on
Focused on serving with the slogan "We are SoGoodWeb, We are You"fast-paced providing fast, well-responsive service to customers ' needs
We want to monetize software exports by the people of Chiang Mai. We have a number of advantages because our company is located in Chiang Mai,

Creative City

We have an advantage of wages that are not expensive, like Bangkok or other countries.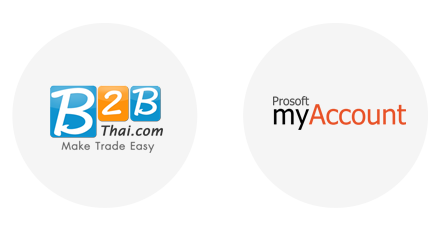 SoGoodWeb customers can promote websites and products through E-Marketplace. To promote the website and free products. Consist of :
We want to monetize software exports by the people of Chiang Mai. We have a number of advantages because our company is located in Chiang Mai, Creative City city of creativity. We have an advantage of wages that are not expensive, like Bangkok or overseas.
account program for SMEs with up to 20 working systems, to reduce the hassle-free workflow of all connected systems, helping to effectively reduce redundant work.